5 Finest Trends in Personalized Jewelry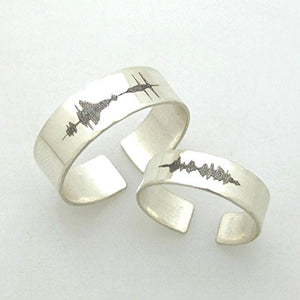 Beautiful jewelry, personal notes, unique gifts - this is all about custom jewelry.
If you look at modern jewelry trends, you will certainly see meaningful, personal items. It's not surprising, as personalized jewelry has been known with humans since ancient times. Prehistoric cave dwellers created unique pieces using stones, feathers, bones, wood and other beautiful materials. Nowadays personalized jewelry is a wonderful trend and a great gift idea. Let's look at its main types.

Name Bracelet or Necklace
Such a jewelry piece "costs, like, nothing!" yet it is a statement piece that complements the style uniquely and goes with everything. A name necklace or bracelet looks nice whether you choose a plain script engraving of names, initials, or one with a sparkly birthstone. Fine birthday gift idea, everyone will enjoy its classic look and its ability to complement any outfits.

Monogram Bracelets and Necklaces
Monogram jewelry is crafted with a special monogram made of your initials that may signify your family ties, or a monogram jewelry may include the initials of some of your closest friends.


Infinity Jewelry
The infinity symbol stands for eternal feelings, complemented with your name or the name of someone special it makes a piece to treasure. Adding a birthstone brings some sparkle, and turns an infinity jewelry into a gift to remember. Infinity rings may become nice engagement jewelry. Meaningful and personal, such jewelry is wonderfully unique.


Date Jewelry
Family jewelry may be engraved with dates to remember, signifying the birth month of each child as a jewelry addition to any mother or grandmother's jewelry wardrobe. A piece can also be engraved with a wedding date, a date of the happiest day to remember etc.


Soundwave jewelry
Jewelry engraved with a voice message. This may be a piece of a favorite song, or a baby sonogram, baby's heartbeat etc. Every voice is unique and so it has an one-of-a-kind visual signature.
Everyone appreciates a thoughtful gift! Whether you're looking for a special jewelry piece for yourself, a friend, or a loved one, such a trendy piece of jewelry is certain to make a splash.
1 Response
Leave a comment
Comments will be approved before showing up.