Personalized gift for husband's birthday. Stories about Personalized Jewelry Gifts. Customized men's jewelry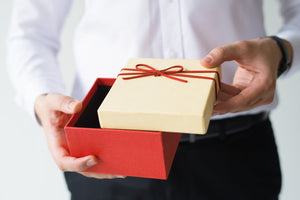 Celebrate your anniversary with a gift that will show your husband how much you love him. Whether it is a personalized bracelet, an engraved cufflinks and customized sterling silver or gold rings, there are plenty of options to choose from. Each of these gifts will be sure to make your husband feel special and appreciated on this special day. From classic designs to modern styles, you can find the perfect gift for your husband that he will cherish for years to come
Beautiful gifts to remember... are you looking for one? If yes, here we are to give you some inspiration. 
Personalized jewelry makes not just a regular gift, it brings a story, memories, feelings that last and help to symbolize some memorable moments, make them never end.
Here you will find beautiful custom jewelry gift ideas for men, and also some wonderful stories connected with personalized jewelry.
Personalized Jewelry Gifts for Men
Here is a cuff handmade of high-quality sterling silver and polished for a shiny finish to show a custom engraving beautifully. You can personalize the bracelet with a motivation message outside and a personal engraving inside, with any meaningful text you wish! You will surely enjoy creating a meaningful band for your special man!
Custom cuff for men
Story 1...
..from a woman who has an apartment in Paris and loves New York. So when her friend gave her a bracelet engraved with the Manhattan skyline, she was delighted, cause now she could wear a piece reflecting the city where her heart lives.

Story 2.
The jeweler wanted to give his friend something highly personal, and so he created one-of-a-kind wide cuffs, both featuring silhouettes of horses to reflect the friend's love of horses. "When I wear them, people around get interested and always ask about, making me smile thinking about my passion and the friend." When one has special jewelry, people always get attracted to it.

The desire for something unique, customized and thoughtful is clear for a person with an individual style. And there are great options at a wide variety to choose from.

Look at one more wonderful men's jewelry piece, a wrap bracelet that is handcrafted of high-quality genuine leather. What makes the band one-of-a-kind is certainly engraving. The metal plate can be both sides personalized with any words, dates to make it special!
ID Leather Band Bracelet for men
So many engraving ideas to choose from! What to choose, depends on the person itself, the interests, priorities, and character. This can be also connected to his occupation. Here is a military pilot gift idea. Personalized gift for your brave hero! Solid Sterling Silver 925, in oxidized or not oxidized finish. It can be both sides engraved for a truly unique gift! This may become fine Fighter jet graduation gift idea. You may engrave it with US flag, USMC Eagle sign, the department sign, words, dates etc. Add a hidden message inside for even more meaningful gift.
Custom Military Gift
People looking for something meaningful to give, something they can relate to, would like to have a personal connection to the jewelry they choose. The term custom jewelry can be confusing. Most people are more familiar with custom clothing, less with custom jewelry. Unique Jewelry has deep roots in history all around the world, but those distinctive designs have become available for everyone not so long time ago.
Story 3.
Often people order jewelry connected with their love to beloved pets. One family was extremely fond of their dog. So the designer had to make cuff links of the pet for the husband, a charm with the dog's paw for the wife and earrings in silver with sapphire eyes for the daughter. For sure, if people want something unique, something special, there can find so many ideas for personalized things, nobody else would have.

Here is one more really beautiful gift idea for men, Voice Message jewelry for him.
Send him your voice message saying how much you love! The bracelet is engraved with a sound message: your words, his favorite song, or any other voice recording, or even a heartbeat engraving. Customized with a baby's sonogram, this will make a great gift for a new dad! All you need is a picture featuring the sound message, you can get it easily even on your smartphone!
Unique Personalized Gift for Him

Story 4.
Brazilian designer received such a romantic order: to make rings with natural Tahitian pearls to commemorate the anniversary of a couple who spent their honeymoon sailing the South Seas.
Choosing a unique piece, you may discuss a jewelry design, to create exactly what you have in mind, including the precious metals and type of stone, to the engraving to inspire. If you do not have ideas, jewelry designers are always ready to provide you with ideas.

A ring is always special, such a gift has many meanings, especially when custom engraved.
The personalized wide ring is handmade of solid sterling silver and features enough space to be both sides custom engraved for a really special gift. Personalized with some inspiring words, this becomes a gift to remember.
Engraved Rings for men
Here are more stories from our happy customers of personalized jewelry.
Amazing Stories about Custom Jewelry
"This is a cuff I never take off. I ordered 2 bracelets in 2008 for my friend's birthday and for myself. We had the same saying put on the bracelets. We both love them and the inspiration they give. Personalized jewelry makes gift giving personal, easy and fun! I also purchased a charm for my daughter who was captain of her field hockey team and engraved their team slogan and her jersey number. She was happy!"

"My kids bought me here mom's bracelet for Christmas. My husband, past away one year ago... So they took a note he had wrote me in one of his letters when we were in high school years and got it engraved on the bracelet. I was touched and so happy that my kids had chosen such a thoughtful gift. I now wear it every single day and feel my husband with me. My favorite thing about the bracelet is to see his handwriting.. it's amazing work you do, thank you!"
"I bought the custom quote bracelet for my granddaughter with: "I love (a heart shape) you". I took a picture of my handwriting to put it on the bracelet for her. A treasured message she will have forever. The piece turned out beautiful and with engraving exactly as on the picture with handwriting. I am planning to order more now for my other granddaughters with a message from me."

"I got married this year and although I love my wedding rings, I wanted something with my new last name. I ordered here a simple band ring and this was a perfect choice, so delicate and simple. A wonderful reminder of my perfect day. I think such reminders make the days, they are beautiful signs of milestones on our way."
''Just wanted to drop a note to say "thank you!" My girlfriend and I got our engagement rings and every experience I've had with you has just been great. I know, designers hear more complaints more than compliments when it comes to customer service but I can't just say enough good things about your work. We ordered hidden messages rings, and everything was made exactly as discussed. I will continue to recommend you to everyone, I would be happy to continue to support your amazing art!"
"My aunt gave me a chance to travel through Europe after my graduation. Her generous spirit and heart deserved a special gift from me, as she gave me the chance to change up my scenery while exploring different countries. So I order a nice pendant necklace engraved with "thank you" in all the languages of the countries I had visited thanks to her!"
"You create such beautiful jewelry! I first fell in love with your jewelry 5 years ago, and have been buying it since then. Voice message ring is probably my favorite jewelry piece ever. I initially fell in love with it, and with your passion to the work you do. Personal attitude is very important to me. Your jewelry also inspired me for more things to achieve... I don't know what I am going to do the rest of my life, but seeing arts like yours gives me the inspiration to give similar inspiration to people with the art, I would really love to succeed in it. So I really want you to know how inspiring you are, and how you have helped me to believe in myself, and made me dream of success. So thank you for your beautiful jewelry and magic you give with it!"
Unique Gifts for Men
"I chose a gift for my husband who is a musician. I found here a guitar pick necklace and engraved it with some notes from his favorite song. He recognized the song at once and was really delighted. I am happy to find here inspiring gift ideas!"

" I chose a necklace for my closest friend who has supported me through all my steps during my career. This necklace represents a long-lasting friendship. I hope, such a special gift uniquely made for him will always remind of my special attitude, and gratitude. Ah yes, I engraved a quote from his favorite poet Rumi.. to keep it always by him as a piece of inspiration, wherever he goes".
What is your story? ..as of one who has given personalized jewelry gifts or received it? Share with us!
1 Response
Leave a comment
Comments will be approved before showing up.