Perfect balance of quality, beauty and price. Gold filled and Sterling Silver Jewelry: reasons to choose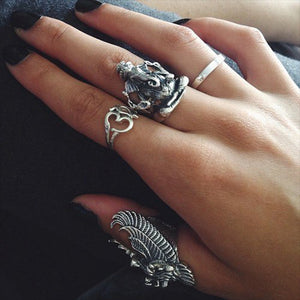 No matter what jewelry you're looking for: earrings, bracelets, necklaces, pendants, rings - you will certainly find them in gold filled and sterling silver, cause these two metals have reached the top of the jewelry market for a good reason. Why are these metals always in fashion? What is Gold filled? Let's find the answers!
Sterling Silver Cuff

Gold filled
Most of you don't understand when see the metal: is it gold or gold plated metal? Let's see. It's not gilding at all, which eventually fades and peels off. Gold filled (filled or rolled gold) is a quality method of gold coating. It's an non-allergic metal that does not get dark, and its only difference from gold is that it can not be melted down. Well, one more difference is the price. The main advantage of Gold filled - the perfect combination of quality and price.
Gold filled Choker
The production of goldfield is the rolling of the gold layer onto brass. Carats show the number of pieces of pure gold in the alloy. So if you like gold jewelry, but you can not keep up with the constantly rising prices for gold, gold filled is an excellent compromise! Its shine and beauty aren't less than pure gold has!
Soundwave Gold filled Cuff
Sterling Silver 925
The best jewelry for silver fans is made of Sterling Silver 925. What is sterling silver? The fact is that pure silver is too soft for making jewelry, so the production uses its alloys. Sterling silver is an alloy that contains pure silver (92.5%) and copper. This metal is characterized by great strength and durability.
Heart Stud Earrings

It is said that the name of the alloy is associated with the British pounds sterling, which were made of this metal. There are many other options for silver alloys and various metals, but sterling remains the most popular and beloved. The metal always retains a noble luster and look, and if it turns black, this gives jewelry some vintage chic only. Moreover it's very easy to get rid of blackening today - and in a few minutes the jewelry will shine like new with the magic brilliance of silver.
Custom Sterling Silver Rings

Both metals (Gold filled and Sterling Silver 925) are staying favorites in the jewelry market, representing an ideal balance of quality, beauty and price.
2 Responses
Leave a comment
Comments will be approved before showing up.