Accessorizing for Different Dress Styles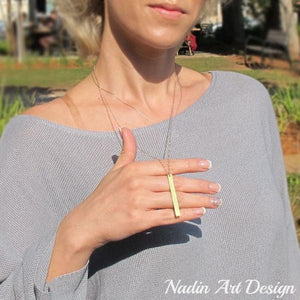 Let's talk how to spice up different styles of your outfits. 
Fashion icon Iris Apfel once said, "My mother knew if you bought a couple of really good architectural outfits and put your money into your accessories, you could create a million different looks; she taught that to me, which I think was invaluable." Now 97 years old, the American tastemaker still knows the value of a good accessory, whether it is a statement necklace or a pair of oversized glasses.
 You can completely transform a simple look with the right choice of jewels. But with anything when it comes to fashion, you first have to learn the rules before you can break them. Previously on Nadin Art Design, we talked about what goes with certain colors. Clashing shades can make an outfit look cheap, so it's important to choose your color palette wisely. But that's not the only factor you have to consider when accessorizing because style is very important, too. Woman Within highlights dresses in a variety of trims and cuts, including wrap, trapeze, maxi, and midi dresses. With all these different types come different contours, necklines, and shapes. In short, achieving the best look can be tricky. This is why we've prepared a guide to help you choose the perfect pairing.
Sweetheart or curve neckline
Curve or heart necklines are soft and look great with a short pendant necklace. The rule is that the accessory shouldn't fall longer than the neckline or get lost in your cleavage. If it has more of a scooping curve, you can opt for a heavier piece of jewelry with more details.
Deep v-neck
It's not a good idea to wear too many bracelets when wearing a tank dress; they can get lost in the flowy shape of the garment. Necklaces, too, can make the look too cluttered. Instead, bring more focus to your face by wearing an ear cuff or a pair of layered earrings. It will look chic but make sure that it matches your hairdo as well!
One-shoulder
Asymmetrical dresses are making a comeback, but don't fret if you have a bold cuff or layered bracelets to match. Place it on the opposite arm to add a nice balance to the look. It's a great suggestion for wearing off-shoulder dresses too. You can also put on a pair of dangling earrings to accentuate the exposed shoulders.
Deep v-necks or plunging necklines essentially follow the same rule. Look for pieces that have a similar shape which means that you can have a longer necklace to highlight as long as it stays above the neckline.
 Crew Neck
One way to liven up a crew neck dress is to layer necklaces. Aside from thinking about necklines, designer Alexandra Smith says that the key to layering is to combine different shapes and lengths. You can also shake things up by mixing gold with silver as well as combining different gems.
Tank dress
Halter neckline
When it comes to halter dresses, the key is to avoid necklaces or statement earrings. Stack some bracelets on your wrist to bring more attention to your arms since you already have a lot going on around the neck area.
Strapless
Don't ditch your statement earrings just yet; they do have a place in your wardrobe. Business of Fashion details that this type of earrings are becoming 'bigger, brighter, flashier and more sculptural than ever'. This means that it goes really well with strapless dresses. A bold pair of earrings can really bring more life and personality to your look.
Leave a comment
Comments will be approved before showing up.