7 Tips for choosing the Best Personalized Gift for Boyfriend.
And 20 more fine gift ideas for him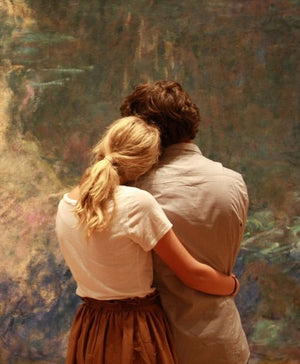 You are in love and you want to make the very best gift for the one you love, natural, isn't it? 
You may ask: "What is the hottest gift for boyfriend?" We are sure, you have already observed a whole variety of different gift categories and surely came to personalized gifts. Personalization, such as a monogram or engraving a date, message, is a classic and very popular today idea. This is a chance to create a thoughtful gift. There are some tips for you, when it comes to a personalized gift, what to take into consideration.. So, let's see.
How to Choose Personalized Gift
1. Design
If you decide to give a personalized jewelry piece, pay special attention to the design that has to be engraved. Perhaps, you may like the design, but not all the designs are good for the personalization itself. If you make your choice for personalized jewelry, the accent should go to the engraving. So if you want the message to stay in the focal point, choose a minimalist design. If you want to engrave just initials, or even to hide the engraving, then it may be a fancy design as well. The message is, the design should depend on what you want to say with the engraving and how clear and bright it should be seen.
2. Characters amount
When the design is chosen and when ordering engraving, consider how many characters in each line and how many lines are allowed in total, so that your message fits. If would be a pity, if you choose a nice quote to engrave, and then choosing a design you like, you will find out, there isn't enough space for the quote.
3. Quality
There are different engraving types. Make sure, the engraving is quality and won't be worn off with the time.. Laser engraving for example makes the engraving that will stay forever.
4. Use pictures
Personalizing is not just about jewelry of course. You may personalize clothing, accessories and decorations. And not with words only. Use pictures, combine, experiment and get unusual and personal gifts.

5. Be in time
Personalization can take some days. Many people order just before the holidays and then are disappointed with not fast delivery. Order in advance. Today with online service you can find what you want not going out of the room. So try not to wait till the last moment.
6. Add some romance
You are creating a gift for your loved boyfriend. So whatever you engrave, make it romantic. This could be a quote you associate him with, or maybe your initials interconnected in a beautiful monogram. This may be the date you met or a lovely and meaningful symbol. If you order a hidden message engraving, you may say him something sacral, something for his eyes only. You can also order just «I love you» engraved in a different language or in some ones.
Custom Jewelry Gift for Him
7. Play with size
With a personalized gift, you can customize everything, from blankets or even furniture, to small things, such as jewelry boxes and ring holders, candles, key chains, wallets etc. Personalized gifts are there for you to any occasion as well.

Do you want to add something to the beautiful personalized gift you chose? Is the holiday just around the corner, and you still don't know, how you can surprise your friend. Choosing the right idea depends on how long you have been together, what he is interested for and what gifts you made in the past.
If you want to surprise your friend at home and spend an intimate evening or make a gift that is impossible to buy, here are some more ideas for you.
Romantic Gifts for Boyfriends

1. Most romantic evening
Create a romantic atmosphere in your home to make a surprise in the evening. Create the mood with candles, warm lights, music you both like. Pay attention to the details, and don't forget to cook or order something tasty.

2. Movie night
Create a movie night at home. Watch a favorite or new movie on your comfortable sofa with cozy blankets and soft pillows. Use a beamer for a big screen. Popcorn, sweets may help you to feel comfortable and enjoy a great movie together.

3. Create art together
Are you both found of art? Collect all the materials for making art together. If you are an artist and he always showed interest in learning, organize an individual workshop for him. It's wonderful, to create something together, perhaps something, you may see then every day.
4. Chain of surprises
As soon as he enters the door, surprise him with a lovely welcoming and give a note, which will lead him to a second surprise. Decorate your home beautifully and hide notes with hints that may help him find a trace to the main gift.. What it should be, you decide, of course.
5. SPA treatment
Does he have much stress by his work? Help him reducing the stress by giving him a hot bath together with a relaxing massage.

6. Music and dancing
Make your own party, create a music playlist by mixing fast and slow songs. Dance together, laugh together, sing karaoke. This is the party for you two, so you decide, how crazy and long it should last, only you two..
7. Outdoor adventure
If you don't want to stay home, go on a romantic adventure outdoors, go hiking, trekking, kayaking. Turn off your phones, internet, enjoy the beauty of nature and the company of each other.
8. Take him out of the city
Even if you both enjoy the city life, sometimes you should change the atmosphere and destinations. Go far away of big cities, to the countryside or the sea. Organize a calm weekend for you two, with a classic pick nick and your own traditions you both enjoy.

9. Shopping
Doesn't your friend like shopping but he needs new clothes? Buy things for him, paying attention you are choosing, what he will like. If buying his size or matching the style is too complicated, stay his personal shopping assistant and make the shopping process just easier for him.
10. Wine or beer tasting
If your boyfriend is fond of good wine or beer, take him for a local tasting tour. Discover breweries and wine bars, try the best your city has to offer. You may also go somewhere and choose the tour as the next travel destination. Or on the contrary, stay home and bring the tasting set there…

11. Take him to his favorite team game or to the concert
Check out concerts of his favorite bands to see, if you can go for one. What about to organize the next date with the play of his favorite baseball team? This surprise date will be the gift he will love.
12. Open air cinema for two
What can be more romantic than open air cinema? But organize it for you two without other people. Bring blankets, drinks, your favorite snacks and enjoy the movie in the open air without any other audience. Just stars and you.
13. Take a lesson together
Learning together is a great way to get even closer. What lesson to take? Cooking, art, baking, dancing - the range of possibilities is really large. Couples, who keep learning, grow and stay together.
14. Museum or gallery tour
Is your boyfriend a history or art fan? If so, book a tour to the best museums or art galleries in your country. Tip: buy him a print of his favorite piece of art as an additional gift for Valentine's Day or birthday.
15. Kidnapping
Blindfold your boyfriend and "kidnapp" him. He will not know where you will take him, that makes the surprise even funnier. Bring him to a beautiful place, where you can enjoy the sunset together.

16. Share his hobby with him
A simple and thoughtful way to show your love and attention is to share his hobby. Even if you are not fond of video games, or not like listening to his favorite podcast or music, can't play his favorite sport, he will appreciate if you decide to share this with him, even if for one evening.
17. Write him a letter or poem
In a digital world a handwritten letter from the heart is one of the most personal and thoughtful gifts you can give. If you can, consider writing verses, a love poem. If you do not know what to write, just choose a romantic quote from Shakespeare.
18. Make him a video, or slide show
Pick up your best photos and videos together and create a video or slide show of your lovely moments. If you don't have enough pictures, print a lovely picture and give it framed.

19. Charity together
Donating your time not only for yourselves helps to see the other side of each other, which you may never have seen before.
20. Surprise him with flirty photos
Amaze your friend with a sweet and flirty pictures of you. Choose a photograph you like to make a photo session for you or ask a friend who is good in photography, and create nice pictures. A sexy photo session will give you pleasure.. and the pictures will be for sure loved by him!
What idea did you like more? Share with us!
Or maybe you have more ideas! Share the inspiration here!
3 Responses
Leave a comment
Comments will be approved before showing up.