6 Wonderful Christmas Gifts for Him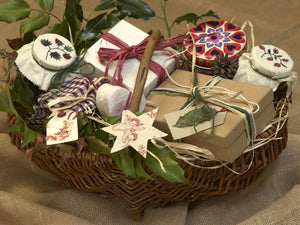 Christmas is a family time but also...it's the time for surprises. If you still haven't chosen the present for him, avoid the stress with shopping, do it right now. I will help with pleasure.

There is is the way to enjoy preparations for Christmas, if you have a good plan on time. Shopping online can help you get all your shopping done. Dear women and girls, we know that looking for men's Christmas gifts can be really hard. So here are ideas for boyfriends, dads, brothers and friends.

Whiskey glasses are ideal for the Scotch fans. Nice glasses can actually make the whiskey taste even better. The work of engineering magic is crafted to enhance the flavor and aroma of the drink.
Sunglasses.
Choose a pair of stylish sunglasses. The elegant classic style, plus the 100% UV protection will ensure his eyes will be safe — even on the sunniest winter days.


Personalized bracelet.
Order an ID bracelet for him with the initials engraved. You may also present a motivation for the next year engraving a meaningful quote. Or send him a secret message, inside engraved, for his eyes only.


Christmas Set.
Christmas is all about cozy evenings. Make a set of delicious wines with handcrafted chocolates, beautiful candles add a customized message with warm words. Such sets make wait for holidays to come.


Wool Scarf.
One can never have too many scarves — they have a practical purpose, and also make the image stylish. A nice wool scarf is not warm only, it's cozy too.

Set Of 10 Romeo Y Julieta Cigars.
Romeo y Julieta has been offering classic, Cuban flavors since 1875. These are really good cigars that any fan of those would appreciate!

All these things can be found online easily. Choose the gift that will make pleasure both you and your loved man!
Choose the jewelry that tells about your feelings. Unique jewelry with a beautiful engraving. Engraved jewelry makes a great gift for any occasion. Nice idea to surprise your loved ones!
Leave a comment
Comments will be approved before showing up.