5 Best Gifts for Musician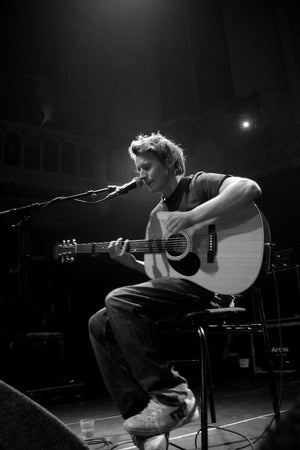 Are your friend a musician? Are you looking for a gift to surprise? Well, there are a lot of present ideas for creative people. Let's have a look on them and choose what to give your friend to the next occasion.
A wide variety of music-related items will certainly help. Musicians love what they do, so all references to making music are appreciated. You should just decide: if you want to give just a nice thing to remember, or the stuff one uses to actually make music, or perhaps a practical gift that will certainly be loved. Here is a good mix of items to help you choose a perfect gift for your choosy friend musician.

1. Does you friend play the guitar? Give him a lovely and unusual accessory - a guitar pick bracelet. The design of such a bracelet includes a guitar pick connector. This can be engraved with a personal message from you. What to personalize the piece with? This may be a line from the friend's favorite song, on even some notes engraved. This can also be a name of his or her favorite musician etc. There are several options to choose from: guitar pick necklaces, keychains and other accessories.

2. Quality Headphones
Musicians require usually at least two pairs of headphones. They're often obsessed with music, so this is a must have. Some musicians need one set of headphones for recording and another for listening. Choose lightweight and comfy ones for listening the music. When recording in the studio, headphones need to be larger and better balanced.


3. The Musician's Notebook
Give your musician a new notebook to record new creation. Even with the modern software, it's still sometimes nice to put pen to paper and make some notes of a new song. One can own such a notebook for many years and it may inspire all this time and remember as well of you. So manuscript paper for inspiration and composition is a nice idea too.


4. Music trip
Make a plan of a wonderful music trip for you two. Do you like the same band or a singer? Than it's a perfect idea! Book concert and travel tickets and make your friend a surprise! Such weekends will always stay in memory.


5. American Classic Drumsticks
Is your friend playing drums? Drumsticks wear out and break and must be replaced regularly. All you need to know is a specific size. Choose quality wood type sticks of a good brand, and your friend will be grateful for sure. Musicians spend a lot on the things that wear out. Help a player with new necessary things to make music without stopping!
2 Responses
Leave a comment
Comments will be approved before showing up.