10 tips for your perfect style. Modern Handmade Fashion Jewelry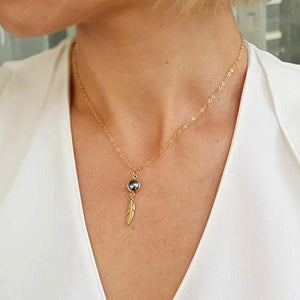 Nowadays fashion is putting its focus not on the clothing itself but more on the way in which it is worn and combined, how it is used to accentuate the advantages of a particular person. It's no secret that jewelry and accessories are one of the important factors of success too. No wonder that a modern woman spends so much time on her style choosing the wardrobe. At the same time, every fashion-conscious woman knows that the image cannot be complete without accessories.
The shiny jewelry or splendid costume jewelry can fully emphasize the best side of your look or your clothes. However, one should not forget that incorrectly chosen jewelry can put your taste in question and even spoil your appearance. One should be very careful when choosing jewelry. It is very important that you not only rely on your own taste but also pay attention to the simple rules of wearing and combining accessories. Here are some tips of modern designers. I hope some of them will be useful to you.

1. Be careful with combining jewelry made of different metals. For example, a white gold ring, yellow bracelet, and red metal earrings will never go well together. This is only possible if the aim is the contrast itself, but then you should be able to play with the contrasts right.

Look at the fine silver bracelet. If not combining it with other metals, you can freely combine it with other silver cuffs for a layered look.
Uniquely personalized for you cuff bracelet, a fine sterling silver bangle. This sterling silver cuff is shiny, eye-catching, and just perfect for stacking. Touch her heart with the inspirational bracelet, engraved with a motivation quote, names, or a secret confession inside.
Custom silver cuff
2. Jewelry made of different materials is not recommended to be combined. A "Shamballa" bracelet will never match classic gold earrings with gems well. A silver chain is difficult to combine with gold rings. Rather limit yourself to one jewelry style, as well to single material at once, it will accentuate your look properly. A large ethnic necklace will hardly match gold or silver earrings. A fine chain with a classic pendant will go well with elegant gold or silver earrings.

If you want to combine your pieces easily, choose minimalist style jewelry. It's easy to create fine combinations with discreet style pieces.
Like this Personalized thumb ring in Sterling Silver. Fashionable accessory for her.
The wide ring is handcrafted of high-quality Sterling Silver 925. Add some shine to your hand and overall style! The thumb ring can be personalized with any engraving you wish. The custom ring is adjustable and makes a perfect gift!
Engraved ring

One more beautiful piece to combine easily with other pieces. Pearl necklace designed with the utmost elegance. Surprise her with a pearl birthstone pendant as remarkable as she is.
Nestled in a gold-filled setting, the pearl gemstone with pure beauty. This stunning and formal design suspends from a delicate chain with a spring-ring clasp. Makes a fashionable addition to her jewelry box. A feather is a lovely symbol that stands for freedom, transcendence, and communication with spiritual realms. June birthstone gift for your loved one!
Fine necklace
3. One of the important moments is the right combination of gemstones. Even brilliants lose their mature preciousness in the combination with garnets, rubies, turquoises, topazes, sapphires. The stone shows best its full beauty only when it is on its own, surrounded just with precious metal.

In love with semi-precious stones? Look at the gorgeous gemstone necklace, bar pendant necklace for her! This awesome jade necklace is a fine gift idea The dainty necklace is crafted of shiny gold filled and red jade beads. You may also choose the faceted beads in black and tender blue colors. Jade symbolism covers themes of harmony, eternity, and virtue. Wear the short necklace on its own or combine it with other necklaces for a layered look.
Jade necklace
4. Choose your jewelry to match your clothes. Clothes are like a dish, and accessories are meant as spices. They make the taste bright and distinguished.

Choose fashionable earrings to shine your best, these long threader earrings will become your favorites for sure!
Handcrafted of quality 14k gold filled, the earrings will always keep the shine. They are lightweight and so perfect for everyday wear, comfy to any occasion.
You can also order the earrings in sterling silver 925.
Gold earrings
5. The rule of the three decors is known to almost every woman. You can only wear three pieces of jewelry at a time: ring bracelet earrings; Necklace earrings bracelet; Watch earrings brooch; etc. But one shouldn't put on the ring, earrings, collar, and watch at the same time.
It is very important: Collier brooch = taboo forever! What is moderate is always a good idea. We only accentuate the image with jewelry and do not use it as clothing.

But you can choose more than three stylish layered necklaces, a quality jewelry piece to any occasion. One more gold necklace for your fine layered necklaces look! The 14K gold filled necklace is designed with a small ball bead. The minimalist style of the piece makes it suitable to any wear as well as for a combination with different necklaces. You can also order it in a different length. Each piece is crafted at my studio, so be sure in high quality of each necklace.
Layered necklace
6. Pay attention to your physical proportions. Tender slim ladies should not choose too bulky rings and large necklaces. A thin neck is underlined well with a fine chain, noble necklace, and long earrings.
At the same time, a thin, light ring will not fit properly to a plump lady. The beauty of such hands is emphasized by large gemstones and massive jewels.

Choose a tender bracelet with a blue Opal gemstone. The romantic bracelet is crafted of the sterling silver and a Turquoise-blue opal bead. Opal is a romantic talisman that stands for love, passion and desire. perfect for a tender wrist.
Opal jewelry
7. Choose jewelry according to your age. A young girl shouldn't wear a massive gold set with big diamonds. Just like an older lady - the costume jewelry.

Monogram Gold Bracelet, 14k gold filled cuff for women of any age. The wide band can be customized with a monogram consisting of your initials. I can make your unique monogram or any engraving up to 120 characters on each side or 240 characters on both sides. The personalized cuff will suit any hand well. One can wear it on the wrist or on any other arm part - under or above the elbow as well. I'm sure, this bangle will complement your jewelry collection great and you will get many compliments!
Gold cuff
8. If you don't want to wear something that is standard, such as a "long finger" ring, a large designer necklace, a wide bracelet or other fashion trends, the most important rule for you is - it should be ONE such accent at once.

The focal point of the image - personalized pendant necklace, a trendy jewelry piece in boho style. The stainless steel round washer can be engraved with a custom message up to 10 words. These can be words in any language, GPS coordinates of your hometown, names, dates etc.
Pendant necklace
9. Consider the occasion. Remember that your jewelry should look appropriate to the moment.
A business dress code requires the jewelry strictly according to the "rule of three decors", according to the law of the combination of stones and metals (see above).
But if not speaking about a formal style, you may also break the rules, according to your taste and feeling. What makes you feel confident and beautiful is above the rules.
If you plan to put on an evening dress, choose special jewelry. For example, earrings with diamonds or Swarovski crystals, earrings with rubies, emeralds and agates; Rings with solid stones; Gold watches with diamonds. They will glow in the twilight. When choosing a necklace or pendant, think about how it will match the neckline of your outfit.
A dress with a collar will "not tolerate" a solid necklace, and a triangular neckline won't go very well with a long thin pendant.
It is in trend to create a multilayering with subtle rings or delicate chains with pendants.
However, we note that these rules lose their force if your work is creative or does not prescribe a strict dress code - in this case you can allow yourself some freedom, but don't overdo.

Gold monogram necklace created of a delicate chain and a round pendant. Great both for formal and informal styles. The disc will be engraved with a custom monogram consisting of your initials, or letters, numbers etc.
Custom pendant
10. Combining jewelry with gems is the most difficult. The main rule here - the color harmony.
All red gemstones (coral, ruby, garnet, tourmaline) do not match any other color. They are worn in one color.
White and black stones have good combinations. In this case, only one rule applies - don't overdo it. Nor should there be too many stones combined together. Black, blue, and violet stones must not be put on together - this is a very difficult combination.
Yellow stones (citrine, spinel, amber) go well with all jewels except blue and purple.
Green gemstones (emerald, chrysoprase, malachite, chrysolite) can be combined well with all stones, but also look excellent on their own.

Sweet pearl necklace, a delicate wedding jewelry piece. The necklace is handmade of a sterling silver chain and a white freshwater pearl. Pearl jewelry is a timeless classic. Great wedding gift idea!
Pearl necklace

Don't be afraid to break rules, still keeping them in mind, cause those are the base to help you if you don't want to get mistaken. Enjoy everyday life and trust principles of style that help your good feeling and mood!
Leave a comment
Comments will be approved before showing up.