How do people celebrate Father's Day in different countries? Personalized Jewelry Gift Ideas for Your Dad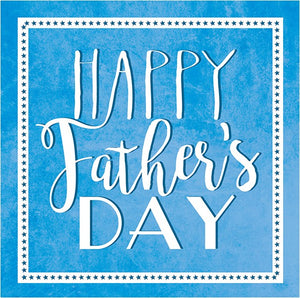 Let's celebrate fathers and see, what people think of Father's Day in different countries.
Father's Day in the USA
American Father's Day was originally started by a woman. The young girl Sonora Smart Dodd thought of her father during a Mother's Day sermon in 1909, who raised her and her five siblings alone after his wife had died in childbed.

In the early 20th century, it was common for widowers to send their children to orphanages. However, William Jackson Smart, a veteran of the American Civil War, raised his children himself on his Washington farm. On June 19, 1910, his daughter improved her idea and organized the first Father's Day celebration in her hometown. The idea quickly spread to other states.

57 years later, in 1966, President Johnson made the third Sunday of June to Father's Day. President Nixon in 1972 officially declared Father's Day a public holiday. Since that day, all fathers, as well as all men who act as father figures, have been honored and celebrated in the USA. The traditions of this holiday range from greeting cards to large family gatherings where all fathers, grandfathers and uncles are celebrated.

Father's Day in England
In the UK Father's Day is celebrated on the third Sunday in June too. It is a family day here, and many people take special care to visit their fathers on this day or to send them a card or a gift. Singer Jon Barker contributed to Father's Day culture with his song "Thank you for being my dad".

Father's Day in France
The French also celebrate Father's Day on the 3rd Sunday in June. The "Fête des Pères" is now an official holiday. The French fathers don't stay to themselves either, but celebrate with their families. Children come to the father's house or send them small gifts.

Father's Day in Spain
In Spain, the "Día del Padre" falls on March 19th. Like Ascension Day in Germany, this day has a religious meaning, it is the day of San José, Joseph of Nazareth, (foster) father of Jesus. The Spanish Father's Day is not as important as the German holiday, but it is celebrated as a nice day with the family.

If you want to express your love to dad, there are different ways to communicate your love. Spending some time together is a wonderful way to make your father smile, or make a personal gift to remember!
Here we chose some beautiful personalized gift ideas to Father's Day!
Crafted in minimalist style, the silver bracelet matches any taste. Great personal gift for boyfriend or husband!
Engraved bracelets are the top gift option to any occasion. This band is crafted of high quality sterling silver. What speaks loud is the custom engraving. Engrave any text you wish to make a nice gift for him! Send your loved man a hidden message, inside engraved!
Personalized ring to tell how big your love is. Secret message ring to get a wonderful gift for him.
The band ring is perfect for a man who likes simple-yet-powerful expressions of love. Fashioned in high quality sterling silver, the accessory can be both sides engraved. Send him your special message, for him only, inside engraved.
Really beautiful gift idea for men, Daughter to father bracelet. Voice Message jewelry for him.
Send him your voice message saying how much you care, perfect men's gift to any occasion! Order the bracelet engraved with a sound message: your words, his favorite song, or any other voice recording as well as a heartbeat engraving. Customized with a baby's sonogram, this will make a great gift for a new dad! Just send me a picture!
Personalized cuff bracelet in black color. The stylish cuff is handmade of quality sterling silver 925 and oxidized for its black finish. I can personalize it with unique text - your handwriting text. You may send me a photo with a signature or any handwriting text and I'll engrave it accurately. A secret message can be engraved inside as well.
Unique ID bracelet, a Handwriting cuff for him! This stylish leather bracelet is ready for your engraving. A genuine leather cuff comes with a washer that can be customized with any signature or a handwriting text. Certainly the best gift for your friend, boyfriend, husband or son!
Personalized leather keychain, custom engraved accessory. Add some touching words, or dates, names to personalize the key chain, and this will certainly become the best gift for your dad, friend or husband!
Unusual bottle opener keychain. Made of quality metal, the one-of-a-kind accessory can be engraved with any quote you want! Nice gift for your dad, friend, boyfriend, brother, groomsmen etc.

Traditions on US Father's Day
In the days leading up to Father's Day, many schools also help their students to design a homemade card or a small gift for their fathers. It is also very popular among children to prepare a delicious breakfast for Father's Day. Since the weather is usually good at the end of June, a great barbecue in the garden or other joint outdoor activities and sporting events are also ideal.

If you feel like your best gift - is the time together, as you don't meet often with your dad, here is a couple of ideas for you too.

Father's Day Dinner
What if the weather doesn't cooperate? You can get some tips for barbecuing in the rain, but not everyone wants to party outside in the rain. So: move Father's Day inside! Similar to Mother's Day, you can also order a delicious menu with all the delicious dishes for your father.
Nice crockery should be taken out, the decoration may not be as playful as on Mother's Day, but men also like flowers, so a nice bouquet should not be missing. Don't forget to play dad's favorite music. Of course, everyone is also dressed up for Father's Day dinner!

Daddy's favorite hobby on Father's Day
Probable your dad has Father's Day off. How about a day that he can spend with his hobby only? We can only speculate, because the variety of hobbies is as great as that of fathers and everyone likes something different. One person works on his motorcycle, the other plays the guitar, another grows cacti ... Impossible to list all the hobbies!
There are two options:
Organize everything and let the father do his hobby alone in peace. Or join him!
Here you just have to decide for yourself: Does he not have much time for his favorite hobby anyway, does he sometimes complain about the lack of time, or is he even annoyed by other family members when they bother him and constantly want something from him?
However, if he complains that no one else in the family is interested in his hobby, then option 2 applies: express interest and let him show or teach you something interesting. Most fathers love to share their knowledge of their hobby and when someone is seriously interested, the father's heart smiles. So do handicrafts, gardening, making music or whatever it is that dad likes to do.

Interesting facts about US Father's Day
- There are over 70 million fathers in the United States.
- Father's Day is the fourth largest greeting card mailing occasion, with around 80 million cards sent annually.
- 50 percent of all Father's Day cards are bought for fathers by their children and almost 20 percent for husbands by their wives. Other categories are grandfathers, sons, brothers, uncles, and other "father figures".
- The two best-selling varieties are "Dad from Daughter" and "Dad from both", with humorous cards accounting for around 25% of sales.
Leave a comment
Comments will be approved before showing up.