Best Birthday Gift Ideas for your Best Friend. Personalized Jewelry Gifts for Women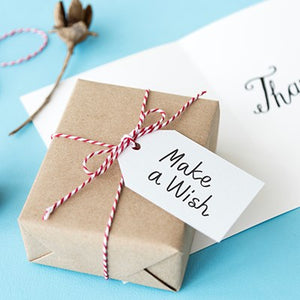 Every year we ask ourselves: What should I give my best friend for her birthday when I have already used up all my ideas for Christmas, Easter gifts for her? The question is particularly difficult to answer because of course, you want a very special gift.
It has to be something very special so that your best friend feels happy and knows that you have thought about her. You should know, there is a wide range of potential gifts available to you.
You have a story together. You traveled together, celebrated parties, flew through ups and downs and had one thing above all: many happy moments together. You call your friend when you are feeling bad, but also when you are doing really well and you feel like doing something really crazy again. You may also like a chill evening on the sofa with your favorite series and a big pack of ice cream! You advise your sweet girl on men and job issues, or when it comes to the perfect gifts for parents. The trust that connects you is enormous. You share secrets and tell each other the most personal of the personal. Whether near or far, you are always there for each other. Such a friendship sometimes requires small gifts or even large gifts. Personal gifts that also remind of your shared experiences are particularly nice. You think of your best friend not only for her birthday, but also for Christmas with a small Christmas present. Take a look around here and find the right gift for your best friend.
You can actually give your best friend a present in a not typical category of gifts. Each category of gift ideas has a plenty of possibilities: personal, funny, unusual, adventurous, or highly creative, there are no limits to your freedom of imagination.
Memories and personal gifts
Personal gifts are of course particularly popular and often chosen. Love can be expressed not just to your partner, of course also to your best friend. After all, you go through thick and thin together. Give her a shared experience that will bring pleasant shared memories.
So that the memories can be kept life long, you can of course give your best friend a personal gift in the form of a photo album, a portrait on canvas, or funny Polaroids. With the right chosen message, you will surely make your best friend happy with it. Take a look around and let yourself be inspired.
Personalized jewelry gifts
Everyone knows that jewelry is the best girls' friend. But! Today it's even more important not just to have a precious, expensive jewelry piece, but a unique, one-of-a-kind one. You may treat your friend to a personalized bracelet, necklace, pendant, or ring. There are so many beautiful designs and concepts to choose from.
You may choose a cute friendship bracelet or a initials cuffs. You may be creative, and choose a symbolic design, inscribed with meaningful mantras, hidden messages etc.
This may be a motivation gift or an inspirational present, engraved with thoughtful words, quotes, or just your words of appreciation.
Here I will list some lovely designs to choose from. They may inspire you for your best choice.

Sleek and on-trend, this custom bracelet adds a lovely personal touch to her elegant look. Personalized silver bracelet to make a truly unique birthday or anniversary gift. Crafted in solid sterling silver, this elegant cuff is accented with an engraving you choose. Add words on the both bracelet sides that give inspiration and motivation, and get the best friendship gift. With some words of love, this would be a nice birthday or anniversary present. This women's cuff can complement any wear well to any occasion!
Engraved Gift for Her
Romantic heart charm handmade of sterling silver. Hammered for a beautiful texture, it can be engraved with a name, word, initials you want. Add some charms to a chain to create a family or friendship necklace.
Names Pendants 
If you're looking for a perfect customized ring, this unique ring for women is certainly what you need! Wonderful gift idea to birthday, Mother's day, or any other occasion! The wide band is created of sterling silver and polished for shine! Make a great mother's birthday gift with the ring! It has enough space to be uniquely personalized in a beautiful font. Choose some words to inspire, motivate, or encourage! Add a hidden message for her only inside!
Lovely mother's birthday gift, daughter's birthday gift idea!
Wide ring with quote
Wonderful personalized gold necklace. The fine piece consists of a delicate chain, an infinity sign, and a round charm. The disc charm will be initial engraved for you. Together with the infinity, that symbolizes the limitlessness of imagination and inner freedom, infinite love, and energy, the necklace makes a romantic gift for her.
Gift for her
This birthstone necklace is the piece to keep forever. Birthday Gift for her personalized as you wish. The sterling silver necklace comes with a round pendant that is ready to be customized with a name, date, and a birthstone crystal of your choice. Customize the design with an attractive font. The crystal can be added in your birthstone color. This could be a lovely name necklace for her birthday, anniversary, wedding, or any special occasion.
Birthday gift
Personalized birthday gift for her. Band ring, a custom accessory to treasure. The open band ring is created of the finest sterling silver and can be engraved with any message outside. I can also make an inside engraving. What you engrave on the inside, is just between you and your special one, the secret that you two share.
This can be just a name or ID ring. Or if you or someone you love needs a little strength and motivation, the ring can be engraved with some inspirational words.
Name ring
 Funny gifts

Freaky and funny? You laugh as crazy with your best friend? We are sure, you can laugh at anything and everyone with your best friend, the main thing is that you are together. So nothing stands in the way of a funny birthday present, because you know exactly what she thinks is funny,.

Dare yourself and let it rip. Whether a funny gadget, a funny photo, an ironic gift, or humorous gifts for travelers, let yourself be inspired and look forward to a lot of fun. From sex toys to swimming rings for the champagne bottle, a bit of fun is welcome. Show your best friend that you have thought about her, what she finds funny, and every gift will be personal and a great success.
Unusual gift ideas

Making surprises is what you love to do together? You want to have fun, do nonsense and crazy things? So if you don't want a nice, personal gift, then look for the absolute screamer on the birthday table. It should be a fancy gift that nobody else has and that will make your girl be madly delighted. In our selection of fancy gifts, you are sure to find the right present that will knock your good friend off your socks and you too. How about, for example, the mobile printer for her smartphone pictures? She can record all her experiences immediately with it.

The right birthday present for your best friend is always something special. Our tip: Be attentive and take notes if your friend expresses a wish. Often you can get an idea of the best birthday gift for your best friend just being attentive to her wishes and dreams!
Leave a comment
Comments will be approved before showing up.