7 reasons to choose sterling silver jewelry. Sterling Silver Necklaces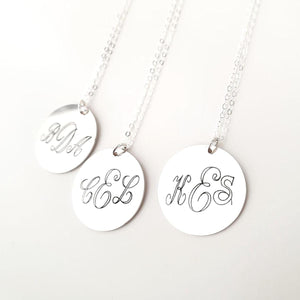 Some people think that 925 sterling silver is too expensive. Others, on the other hand, believe that this metal is not that quality, since it is not gold. I will dispel these myths and tell you why you should pay attention to 925 sterling silver jewelry!

For decades, people have associated silver with luxury - the phrase "silver spoon" is associated with wealth not in vain.
Sterling silver - 92.5% silver, 7.5% other metal alloys (usually copper) - carried the tradition of luxury into jewelry.

Some people associate silver only with earrings. Others think it's just a cheap alternative to white gold. In fact, silver is used in all types of jewelry and all possible kinds of designs.

Modern jewelry designers actively use this noble metal because it is the perfect combination of shine, beauty and strength.

Whether you are looking for an everyday piece or an exquisite gift, you are likely to find sterling silver jewelry that will perfectly suit your personal tastes.

So here are seven reasons why you should add silver to your jewelry box.
1. SILVER JEWELRY IS LONG-LASTING

With proper care, 925 sterling silver jewelry will last a lifetime. Experienced sterling silver fans know that their products can keep their original look for decades!

Real 925 sterling silver is not cheap. But this cost is more than justified in terms of the quality and lifeßlasting of the jewelry. Some of them may even become heirlooms in the future.

To be sure that you are getting the highest quality silver jewelry, when buying, please note that it is 925 sterling silver.

But even if you don't need jewelry for a lifetime, silver is still a smart choice because ...

2. SILVER IS ALWAYS TRENDY

Any woman who loves to keep abreast of the latest fashion and jewelry news knows that the trends of fashion jewelry are changing rapidly. It's tiring always to keep the track.

Fortunately, the popularity of silver proves that it is always in trend, as it's classic.
Keeping a few silver jewelry on hand in your collection is a smart way to always be in trend.

3. ENDLESS OPTIONS

Since silver is a relatively soft metal, it is easy for jewelers to sculpt and experiment with it, which means that new designs are constantly appearing.

The wide variety of styles and designs in silver means you're sure to find a piece (or twenty!) that matches your personal style.

Whether you are looking for a cuff, bracelet, ring or pendant, there are thousands of options. Silver bracelets and necklaces are my favorites, and yours?

It is worth adding to this point that it is great to choose silver jewelry as a gift! You can choose an engraved jewelry to make it unique. Silver usually matches everyone's taste and there is no need to worry that it "will not work", except for the uncompromising gold lovers, of course.
Personalized silver necklaces. A perfect custom gift
Here I will list some wonderful necklaces in sterling silver.. not just lovely but unique, and perfect for gift giving!

This custom disc necklace is the piece to keep forever. A cute pendant necklace that will be personalized as you wish.
The sterling silver necklace comes with a disc tag that is ready to be customized with initials or her name. Customize the design, I can engrave something on the back pendant side as well. So you get a lovely name necklace for her birthday, wedding etc.
Sophistication and simplicity in one protection Necklace. Beautiful gift idea for the woman you love!
This is an evil eye necklace that shines awesomely. The delicate design is fashioned in sterling silver, the necklace features a small evil eye pendant. The talisman brings positive energies and protection against the evil eye.
A lovely gift for your mom, sister, best friend or special one to birthday or any other occasion!
Games of Thrones jewelry as a fine gift idea! Dothraki Personalized Necklace to give her the words of love with the fine jewelry.
One-of-a-kind sterling silver necklace that spells out Shekh Ma Shieraki Anni, the words in Dothraki with the meaning: My sun and stars (Referring to a beloved man since the sun is the male counterpart to the moon). Choose the words to symbolize your love or others. Add names, date or initials on the back pendant side to make it even more unique. A tiny leaf makes the necklace even lovelier. Beautiful gift for your special one!
Shiny necklace, bird pendant necklace. Seagull necklace to make a perfect symbolic gift.
This quality necklace is handcrafted of sterling silver. The seagull is a symbol. Many cultures associate the seagull with freedom. The book by Richard Bach called "Jonathan Livingston Seagull" is a modern cultural legend that reinforces that essence of freedom the seagull is known for.
Nice symbolic jewelry piece for you or to make a nice gift!
Unique Sound Wave Engraved Pendant Necklace. Fine necklace consisting of a vertical bar pendant and a ball chain. The pendant can be all four sides engraved with a message of yours. I may personalize it with a voice message.

Lovely necklace coming with a custom tag pendant. The pendant can be two sides engraved with a compass character and GPS coordinates of the dream place your thoughts fly to. Beautiful gift idea both for women and men to any occasion!
4. YOU CAN CREATE A NEW COLLECTION OF SILVER JEWELRY INSTANTLY

The variety of available silver jewelry options makes it easy to completely update your jewelry collection.

Maybe you want to create a kit around one of your more expensive items. Silver works well with most metals, so you don't have to worry about inconsistencies.

Designers use silver all the time to create their most creative designs. Therefore, "finding something new" will not be difficult.

5. VERSATILITY

Silver jewelry is always appropriate. Whatever style you choose, silver will perfectly complement it.

Its versatility extends to the way silver looks with other metals. Perhaps you want to add silver to a jewelry collection that already has many pieces in white gold or platinum. The colors of these metals are combined and will only add volume to the overall ensemble of jewelry.
6. HYPOALLERGENIC METAL

Unlike inexpensive non-precious metals, which can irritate the skin, sterling silver jewelry does not contain metal additives that can cause an allergic reaction.

People who are allergic to metals such as nickel and / or brass can wear silver jewelry without much worry. This is especially important for accessories such as earrings - they can be worn without fear of irritation.

The metal additive to sterling silver is usually copper, which rarely causes an allergic reaction.

7. EASY STORAGE

Though silver is beautiful, many people don't buy it for one reason - tarnishing.

All silver things can tarnish over time, especially if not worn often.
The good news is, if you're actively wearing jewelry, it can prevent tarnishing. The oils on your skin "cleanse" the metal. But even if your silver jewelry fades, there are simple ways to restore it to its original shine. There are many methods and special tools for cleaning silver jewelry.

Do you wear silver jewelry? What is your reason for giving preference to it?
Leave a comment
Comments will be approved before showing up.